Features for forecasting your finances.
"Will I have enough money after payday to afford my rent, phone bill, and avocado toast?" Well, you're about to find out...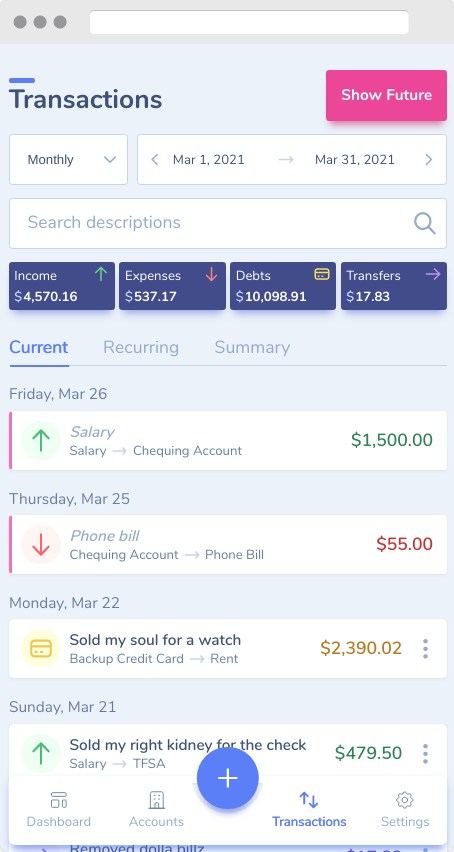 You are speed.
Super fast autocomplete
Entering transactions manually would be a chore if it weren't for our super fast search + autocomplete.
You search for past transaction descriptions

uFincs automatically fills out the amount, date, and accounts

You save time 🎉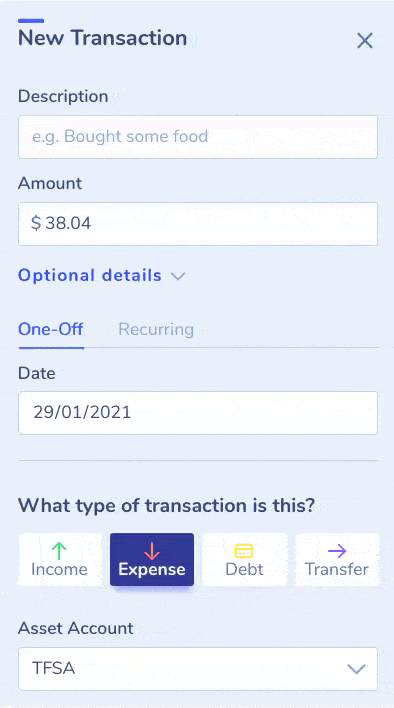 Past? Present? Future.
Recurring transactions FTW
Save time entering transactions. Forecast your finances till the day you die. Learn that you'll never be able to retire.
Monthly phone bill

Biweekly salary

Mortgage payment? More like eternal rent...
For the unbelievers
Import Rules
What? You don't like manually entering each and every transaction? Fine, use these import rules to save yourself those clicks.
Categorize accounts

Remap descriptions

Assign types

Goldilocks.
Some charts
Not too many, not too few. But just enough to make you question your spending habits.
Net Worth over Time

Income + Expenses over Time

Account Balances over Time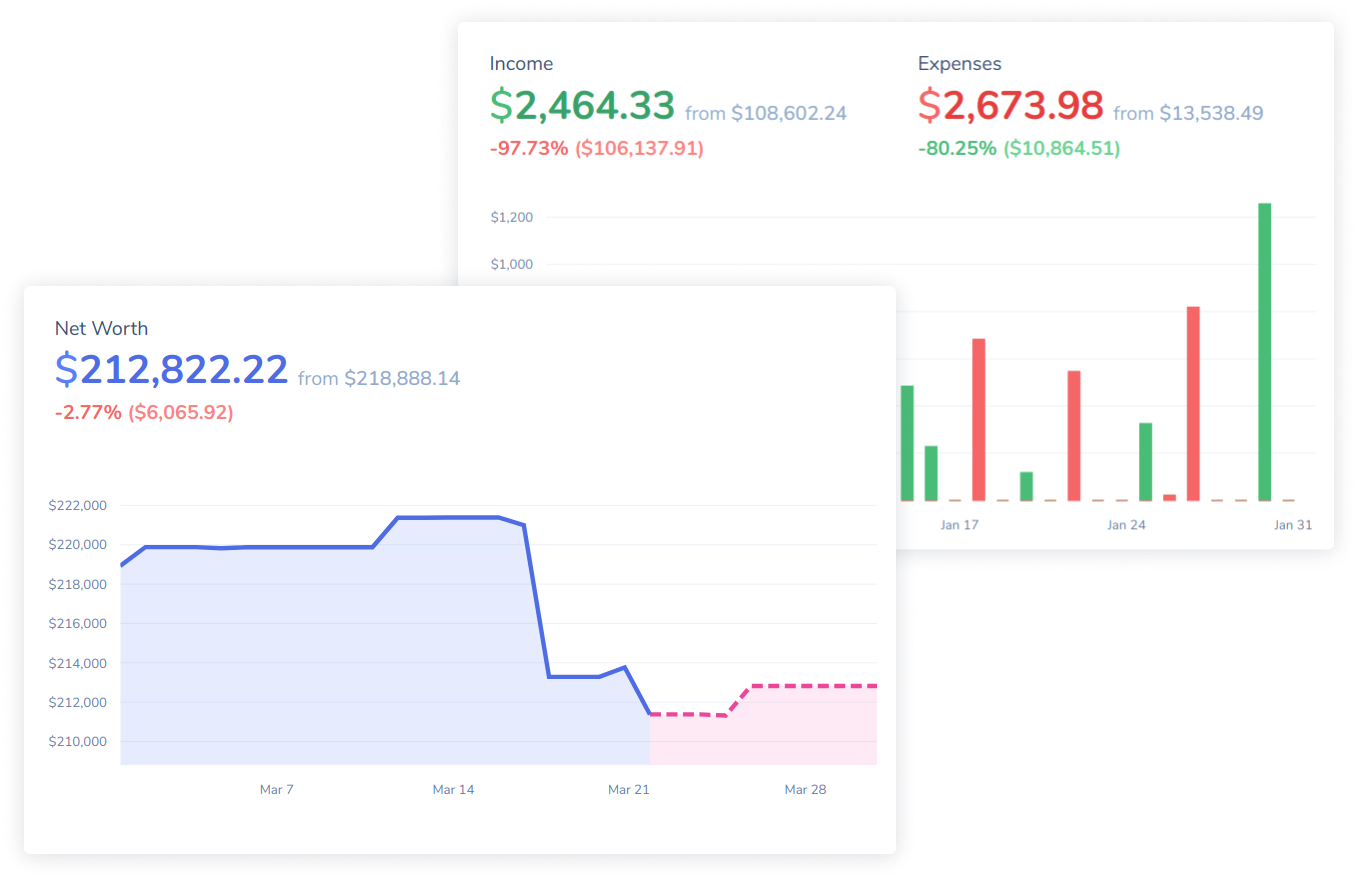 Everything to put you in the driver's seat.
End-to-End Encryption
All of your data is encrypted so that you stay its only owner.
Double Entry Accounting
We keep it simple. You only need to worry about accounts and transactions.
Easy Data Exports + Imports
Want to leave uFincs or just make a backup? No worries, exporting all of your data is just a single button click.
Bulk Transactions Import
But not directly from your bank. Oh no, we only support the classic: CSV files.
Offline First
You might be stuck at home, but that doesn't mean sh*t can't hit the fan. Control your finances even while offline.
Time to get hands-on with your finances.
Know what you don't get with a spreadsheet? The privilege of recording a transaction to pay for uFincs.
Sculpt your financial future

Own your data

0-day free trial